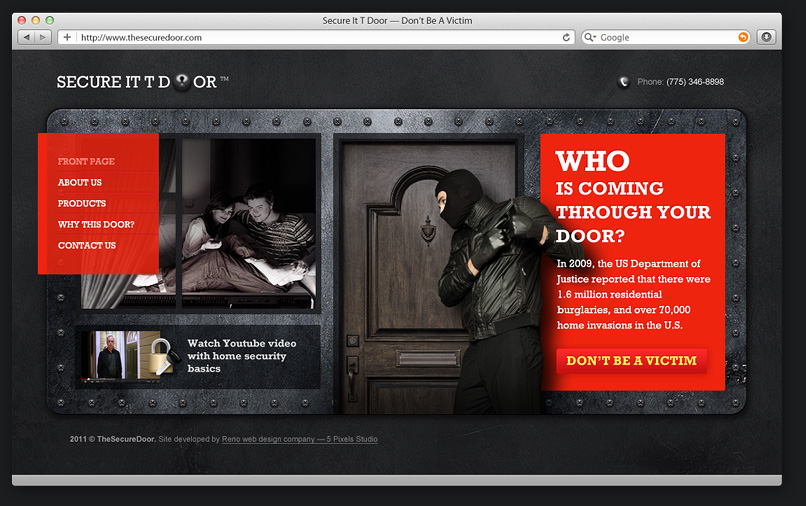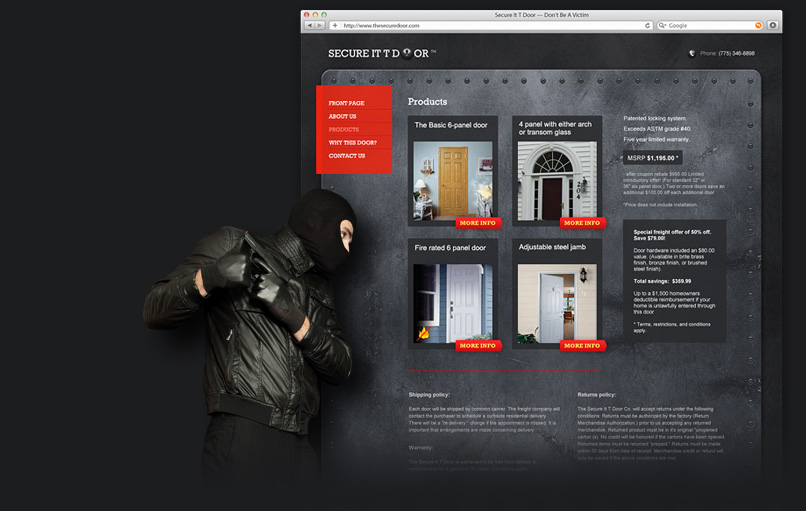 How to protect your home? How to make your nearest & dearest feel safe?

So many options. But to begin with install a reliable secure steel door.

To order of my favorite 5 Pixels Studio, I've designed this special web-site for Secure It T Doors (tm) company, manufacturer of safe and durable front doors.

Don't be a victim!